SIPP Defined Benefit Advice For UK Expats in the USA
As an expatriate in USA we know your future retirement matters. Poor advice and high hidden charges have proven devastating to pension transfers, especially Safeguarded / Defined Benefits.
We help people like you.**
**(Rated best UK pension & EU advisory firm by 5 different publications in 2017).
If you have £250,000 or more in your pension or investments, our award winning advisers can show you how to increase your growth or income, and avoid bad advice and hidden charges.
---
---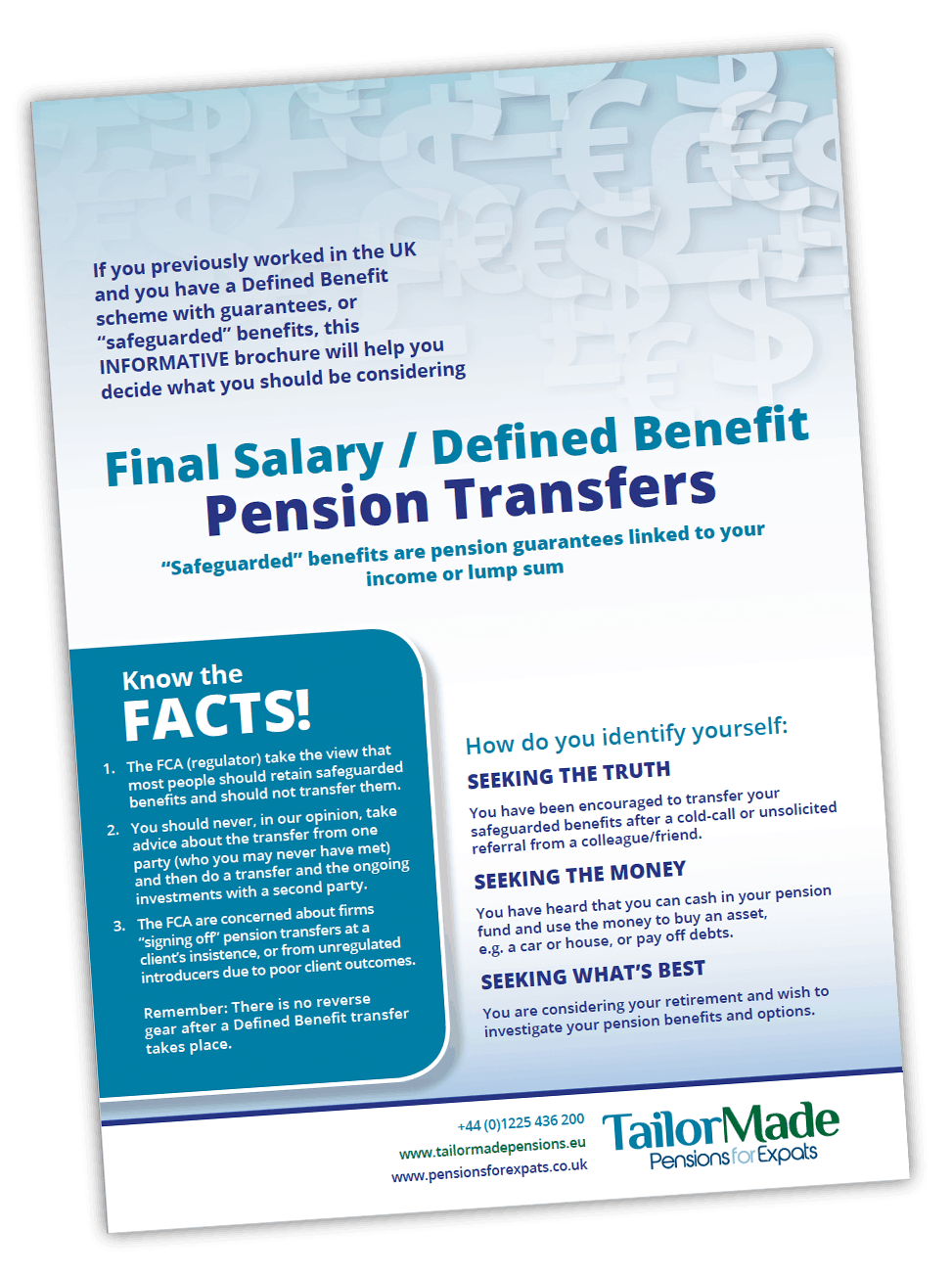 Our FREE guidance focused on expatriates living in USA will provide the following benefits:
Four simple steps to ensure best outcomes for your pension.
Advantages and disadvantages of considering a DB pension transfer.
Only authorised and regulated firms of advisers will assist you.
A FREE fact sheet with information on qualifying criteria and assistance.
No commission. Our advisers are fee based; they work to benefit you rather than service providers.
Watch Video
Yes! I would like to download my FREE Guide to Defined Benefit and Safeguarded Benefit pension transfers.
Be wary of non-UK firms acting as advisers who use a UK firm to "sign off" the pension transfer. To put this into laymen's terms, ensure you 'Talk to the organ grinder and not the monkey'!
The regulator believes that over 50% of defined benefit transfers lead to poor outcomes for you, the clients.
For offshore advice this rises to almost 90% of cases advised by COMMISSION based salespersons.
Ask about the experience and qualifications of the adviser – they really should be Chartered or Certified for this type of advice – always ask for evidence.
Case Study
Customer FAQs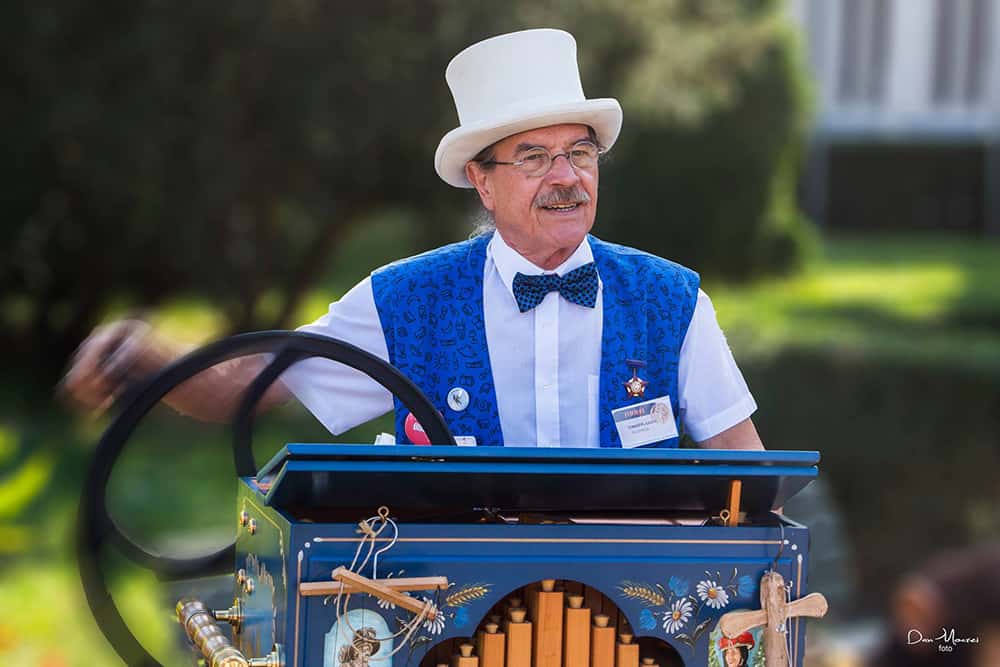 CASE STUDY
Nigel, not his real name, was recommended to transfer his Defined Benefit (DB) scheme for flexible access, so his wife would receive funds upon his death and the transfer would remove it "from the clutches of the Treasury" in the UK.
What was Nigel told?
---
He was told it had a 1% annual charge plus trustee fees of £250 per annum. He was promised double digit returns if he locked part of his money up for 6 years.
What happened next?
---
If Nigel's story is your story, then his outcome could be your outcome. Nigel lost his pension and his retirement was destroyed.
What should you check now to avoid this?
---
Nigel had been sold a SIPP on the basis of a fraudulent report based on 1% charges.
He had been asked to sign a waiver from a Spanish company so they were not responsible for the advice. However, he had also signed a waiver with the UK firm signing it off, so they were not responsible for the advice. He accepted a separate advice letter with caveats saying that the final charges may be different from the basis of charges that the report had been prepared on!
Nigel's pension had been put into assets he could not access for years without penalties; an insurance bond wrapper and structured products which were not in the original transfer report. An insurance bond wrapper is completely unnecessary in a QROPS or a SIPP!
How bad is your problem?
---
If an insurance bond is unnecessary, why would it be sold to you inside a QROPS or SIPP other than for commission? Remember question 1 above, and the idea that you did not have to pay for advice?
FACT: An insurance bond wrapper can pay a large commission to unscrupulous salespersons. Along with other commission products it can be up to 13% of your fund.
Nigel lost most of his money in his SIPP but the sale of a QROPS could have resulted in a similar outcome. He had no reason to think that he had any problem until the salesperson disappeared. He had been lied to by his offshore "adviser" and the chances are, if you are like Nigel, and your salesperson is telling that the charges are only 1% per annum, then your salesperson is lieing to you as well.
Commission means 4 things:
1. You pay much higher charges for years linked to the commission.
2. You have an access surrender charge on your fund(s) of up to 10%.
3. You pay additional higher charges linked to funds. Often double.
4. You may have been placed in higher risk investments to compensate for charges.
In addition to all these higher charges, we find that in many cases, you will have been also put in other commission generating products.
There is a possible solution, but it cannot help everyone!
What should be in a DB transfer report for you?
---
Your report should be specific based on your pension scheme and your objectives and have:
1. Advice as to whether a transfer will meet your objectives.
2. It should discuss your expenditure and needs in retirement.
3. Discussion about risk and your understanding of it and whether a transfer is within your acceptance of risk.
4. The report should have the full costs and charges of the recommended products and the fees for the advice.
5. Cashflow assists understanding of benefits or losses. Ask for a professional to assess your risk and target for retirement. Maybe, pay for a report.
6. Ensure your professional is registered with the regulator in your country AND openly declares third party connections in other regulated territories AND allows you to vet them.
---
What should NOT be in the report and what should you AVOID? Contact us or watch our video.
If you want to be safe and if you want to avoid losing your retirement income, our recommendation to you would be to contact a fee based adviser who is regulated in the UK to give advice on Defined Benefit and Safeguarded Benefit pension schemes.
Don't be Nigel, and have to return to work when you thought you had retired. Take action now or take the consequences in your future retirement.
Watch our video to find out more. However, if you want our help, please understand we cannot help everybody and we will be upfront with you.
Watch Video
---